Atlanta Mold Inspection Service
Atlanta's Most Trusted Mold Testing and Mold Inspection Professionals.
Mold Testing & Inspection Services
YOU TRUSTED INDOOR AIR QUALITY EXPERTS
At MoldPlus Testing, our first concerns during a mold inspection will always be your health. We take the time to listen to your situation and concerns and take all steps necessary to provide you with the information you need to make an informed decision about mold in your home. Our second concern is to alleviate the "fear" of mold. Remediation can cost thousands of dollars and our goal is to make sure it is justified. There is a growing awareness of the health issues surrounding mold exposures and this is a good thing. However, that growing awareness has created many fears about mold. This has generated an opportunity for which people take advantage. Our goal at MoldPlus Testing is to help you balance these justified concerns with the irrational fears of mold so you can do what is best for you and your family.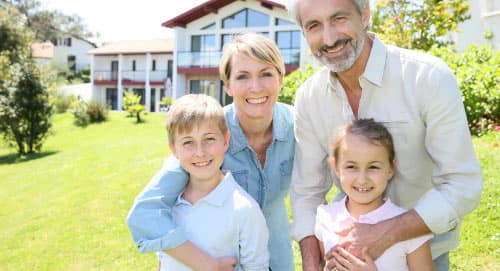 According to the EPA, we spend up to 90% of our time indoors. MoldPlus Testing can help ensure the air in your home is safe for you and your family.
We specialize in mold inspection and testing and can be a reliable resource for specialized and detailed air quality inspections.
We can help calm a situation and put it in perspective for all parties involved by removing the fear that the word "mold" can cause on an inspection report.
Brandon Brackenridge
I've used Justin for the last several years to guide me anything related to mold. He's a true professional from the start to the finish. I would trust Justin to watch my children. Justin cox a true mold specialist with a heart of gold 💛. Thx Justin keep up the sensational workmanship!
John Yancey
@username
I had testing completed on a couple different projects by Justin. He is very thorough. He makes it clear he has your safety and interest at heart when ensuring the mold issue is identified and addressed. He has performed by pre remediation and post remediation testing for me and is always timely, honest and fair. I highly recommend his services to anyone looking to identify the severity of their mold issue, or ensure a remediation provider did a proper job in the clean up.
Paula Gibson
@username
Justin was awesome. He was on time and very professional. We did a mold inspection to make sure we were moving into a rental that was safe. We will definitely use him again and recommend him to others.
Atlanta, you now have a trusted partner in the fight against mold! We understand how our friends and neighbors in Atlanta and the surrounding counties are concerned with damaging effects of indoor mold growth. Indoor mold can be damaging to your home or business and it can also have harmful effects on your health. WE CAN HELP! Our inspectors are not affiliated with any outside mold removal or treatment services, so you can trust that we will always provide you with an accurate and unbiased inspection of your property.
During our detailed mold inspection, our professionals will answer any questions that you may have about any mold growth and any risks associated as well as provide a sample collection of physical evidence to show exactly what you are breathing in on a consistent basis. We will also help you determine whether any mold problems we find can be handled by yourself or if we recommend intervention by a treatment professional. Call us today we would love to answer any questions and show you why MoldPlus Testing is the #1 choice for Mold Testing in Atlanta, GA.
Servicing Cobb County, Cherokee County, Fulton County, Gwinnett County, Forsyth County, Bartow County, Gordon County, Paulding County, Douglas County, Pickens County, Gilmer County, and Fannin County.